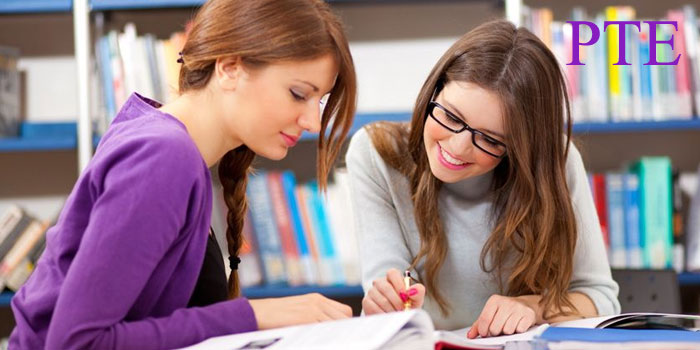 Overview
If you are looking for premium PTE coaching, then Landmark Overseas Education is where your search ends. PTE – Pearson Test for English Academic, is an international English language test. Rely upon our highly experienced and qualified professionals who would guide you at every step.
About PEARSON TEST OF ENGLISH ACADEMIC And SCORING
PTE Academic is a computer-based test which assesses the Listening, Reading, Speaking and Writing abilities of non-native speakers of English who need to demonstrate their academic English capability - often to obtain places at English-speaking universities, higher education institutions or as proof of their language ability for a visa application. The test is accepted in 3000 courses worldwide in UK, Australia, USA, Canada, New Zealand etc.
Overall score is a mark out of 90. The good score of 65 which is a good indication of your English language ability in real-life academic situations
Introduction
Untimed
Speaking and writing
77 - 93 Mins.
Reading
32 - 41 Mins.
Break the break is optional
10 Mins.
Listening
45 - 57 Mins.
The timings shown are variable. The test will always last 3 hours in total.
Test Formate

The PTE test structure is as follows:

Section
Question Format
Time
Introduction
1 – 2 minutes
PART 1: SPEAKING &WRITING

Personal Introduction
Read aloud
Repeat sentence
Describe image
Re-tell lecture
Answer short question
Summarise written text (one sentence)
Summarise written text (paragraph)
Essay (20mins)

77 – 93 minutes
PART 2: READING

Multiple choice questions (x2)
Re-order paragraphs
Fill in the blanks (x2)

32 – 41 minutes
BREAK
A ten minute break is optional
10 minutes
PART 3: LISTENING

Summarise spoken text
Multiple choice (x2)
Fill the blanks
Highlight the correct summary
Select missing word
Highlight incorrect words
Write from dictation

45 – 57 minutes

Overall score The overall score is based on performance on all test items (tasks in the test consisting of instructions, questions or prompts, answer opportunities and scoring rules). Each test taker does between 70 and 91 items in any given test and there are 20 different item types. For each item, the score given contributes to the overall score. The score range is 10–90 points.

Item scoring

All items in PTE Academic are machine-scored. Scores for some item types are based on correctness alone, while others are based on correctness, formal aspects and the quality of the response.

Formal aspects refer to the form of the response: for example, whether it is over or under the word limit for a particular item type. The quality of the response is represented in the enabling skills. For example, in the item type Re-tell lecture, the response is scored on skills such as oral fluency and pronunciation.

Scores for item types assessing speaking and writing skills are generated by automated scoring systems. There are two types of scoring: Correct or Incorrect.

Some item types are scored as either correct or incorrect. If a response is correct, a score of 1 is given, but if it is incorrect, no score points are awarded.

Partial credit

Other item types are scored as correct, partially correct or incorrect. If responses to these items are correct, the maximum score points available for each item type will be received, but if they are partly correct, some score points will be given, but less than the maximum available for the item type. If responses are incorrect, no score points will be received.

The tables that follow give an overview of how the 20 item types in the three parts of PTE Academic are scored. They also show timings, the number of items in any given test, the communicative skills, enabling skills and other elements scored.

Note- The minimum and maximum time indicated for the sections of each part of the test do not add up to the total time stated. This is because different versions of the test are balanced for total length. No candidate will get the maximum or minimum times indicated.

The PTE Academic reports an overall score.

Overall score

The overall score is based on the student's performance on all test items. For each item, the score you obtain contributes to the overall score. The overall score range is 10-90 points. Good preparation will definitely result in good PTE scores.
Fee
At present The PTE exam fee in India is Rs. 11,300/-