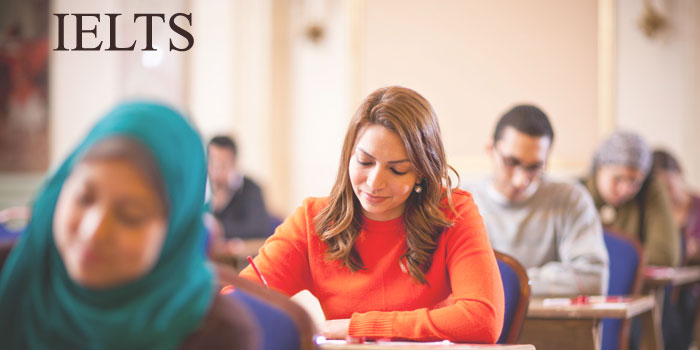 Overview
IELTS Coaching is an integral part for completion of your dream of overseas education. Don't compromise on IELTS Coaching and avail the best coaching at Landmark Overseas Education.
The trainers are highly qualified and have years of industry experience. We customize the training program as per your needs and on the basis of your mock test results.
All four forms of language skills – listening, reading, writing and speaking are tested in IELTS. Among these, the speaking test is a face-to-face interview with a certified examiner.
The IELTS is a globally recognised English test. Statistics show that over 1.4 million applicants take the test each year to apply for overseas education and employment. Over 6,000 institutions in 135 countries recognise this test
Why choose Landmark education:
We keep smaller batches to ensure personal guidance.
Each module of the class schedule will cover all the sections of the IELTS – Reading, Listening, Writing and Speaking.
Classes will be held five times a week or as per the requirement.
More focus is on Writing & speaking modules to help students score more bands.
Extensive speaking practice is provided using previous IELTS test questions covering all three sections.
Mock tests are conducted to offer our students the real experience of an IELTS examination.
Quick Facts

The International English Language Testing System (IELTS) is a test that measures the language proficiency of people who want to study or work in environments where English is used as a language of communication.

IELTS test structure consists of two test formats: Academic and General Training. Of the four skills that are tested, Listening and Speaking sections are same in both the formats, whereas Reading and Writing sections are different.

The Listening, Reading and Writing sections of either of the formats are conducted in one day. Speaking, however, may vary depending on the student's test centre; it can occur on the same day or up to a week before or after the student takes the test for the other sections.

What should I go for: Academic or general

IELTS has two types of modules - Academic and General Training. Academic Module is required to be given by students who plan to study at undergraduate or postgraduate levels. While, General Training Module is generally a prerequisite for the people who either want to pursue vocational studies or plan to immigrate.

IELTS is graded on a scale of 0 – 9, known as Band Scale. Generally, a score of at least 6 bands for UG & 6.5 bands for PG is required in each section. The result is available in 15 working days.

The IELTS tests all four language skills that are important for effective communication: speaking, listening, reading, and writing. The structure of the IELTS™ is as follows:

Sections

Questions

Time

Listening

40 questions

40 minutes

Reading

Academic / Module

3 passages ( 40 questions)

60 minutes

General Module
3 sections (40 questions)
60 minutes
Writing
Academic Module
2 tasks (Diagram /Essay)
60 minutes
General Module
2 tasks (Letter /Essay)
60 minutes
Speaking
3 parts
11 – 15 minutes

The four criteria on which the examiners award a band score in the Writing Section are:

Task Achievement (for Task 1)
Task Response (for Task 2)
Coherence and Cohesion
Lexical Resource and Grammatical Range and Accuracy

Similarly, the four criteria on which the examiners award a band score in the Speaking section are:

Fluency and Coherence
Lexical Resource
Grammatical Range and Accuracy
Pronunciation
Fee
At present IELTS fee in India is Rs 11800/-